Gallery 7

Railway Stations

Ref: 532

Date:2002

(322x216)

Waterloo Station

The people are from different sources! The girl in white t-shirt was actually

photographed walking down the Tottenham Court Road and the girl in the black top was actually walking down Wardour Street. They replaced some tweedy old maids in the original photograph I worked from. Am I faking reality?

This painting was exhibited at

THE KAREN TAYLOR CONTEMPORARY ART GALLERY

                   Twickenham, Middlesex between Dec/Jan 2002/3re to add your text.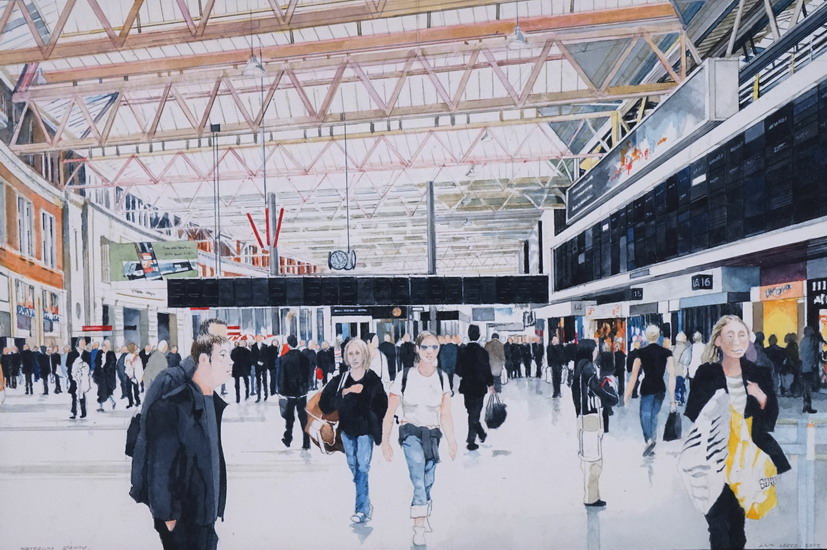 Available as the original or .